How Do I use this site?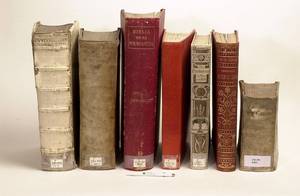 This site is a Lenten Study for Churches, Individuals or Ecumenical Groups.
Here are some things you can do with our website:
Watch the weekly videos.

We have found videos that showcase the work

people

are doing around the world to eliminate some forms of violence against women. Learn about their work through the videos we are sharing.

Lead a Bible Study in your Church.

We have created Bible Studies for you to be able to talk about the video that we are showcasing in relation to the Bible.

For each week of Lent, w

e have selected texts that deal with violence against women. Reading these stories and discussing them will help you to deepen your faith and the faith of those around you.

Have a service to pray for the elimination of violence against women.

Each week, along with a video and a Bible study we have created some prayers. When you pray with

people in your community and with

other women around the world, our voices and prayers will rise to God in a joyful noise. We pray that as our prayer life grows stronger so will our actions to eliminate this violence.

Read our "Personal Reflections".

As each of us watched these videos of inspiring and harrow

ing stories we were moved. We also invited guests to give their reflections too. These are simply our ideas and reflections on this violent issue and our spirituality.

Add your own reflections.

What do you think? What are you doing in your community? What have your experiences been? We want to know.